"It is not big armies that win battles; it is the good ones." - Maurice de Saxe,
Reveries on the Art of War
.
---
Dr. Richard Barbrook
University of Westminster and author
Richard Barbrook is a senior lecturer in the
Department of Politics & International Relations at the University of Westminster
. In the early 1980s, Richard was involved with pirate and community radio broadcasting, including helping to set up the multi-lingual
Spectrum Radio
station in London. Having worked on media regulation within the EU at a research institute at the University of Westminster, much of his material was published in his 1995
Media Freedom: the contradictions of communications in the age of modernity
book. In the same year, Richard became the coordinator of the
Hypermedia Research Centre
at Westminster's Media School and was the first course leader of its MA in Hypermedia Studies. Working with Andy Cameron, he wrote
The Californian Ideology
which was a pioneering critique of the neo-liberal politics of
Wired
magazine. His other important writings about the Net include
The Hi-Tech Gift Economy
,
Cyber-communism
,
The Regulation of Liberty
and
The Class of the New
. In 2007, Richard moved to Westminster's Politics & IR department and published his study of the political and ideological role of the prophecies of artificial intelligence and the information society:
Imaginary Futures: from thinking machines to the global village
. In 2008,
Imaginary Futures
was awarded the
Media Ecology Association
's Marshall McLuhan prize for outstanding book in the field of media ecology. Translations of the book have also been published in Brazil and Poland. In 2014, Richard published his book about the artistic, political and military teachings of Situationist simulations:
Class Wargames: ludic subversion against spectacular capitalism
. He is a trustee of
Cybersalon
- a London-based new media think-tank - and is now closely involved in
its campaign for the Internet Bill of Rights
.
---
Rod Dickinson
University of the West of England and artist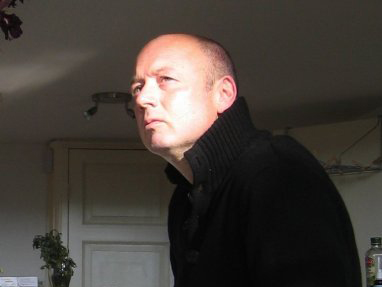 Rod Dickinson is an artist and lecturer whose work explores ideas of belief, behaviour and social control. He teaches in
Faculty of Arts, Creative Industries, and Education at the University of West England in Bristol
. For the last decade, he has been making work that uses re-enactment as a strategy to investigate historic events that have a resonance with the present. Using interventions into social groups, and detailed research into moments of the past and present he has made a series of works that explore social systems and interrogate the belief and behaviour that attends them. This has included
a live recreation of Stanley Milgram's controversial Obedience to Authority social psychology experiment
. His work has been internationally exhibited in institutions such as the Witte de With in Rotterdam, the Kunst-werke in Berlin, the Science Museum in London, the Institute for Contemporary Art in London and the Australian Centre for the Moving Image. He lives and works in London.
---
Alex Veness
University of the Arts London and artist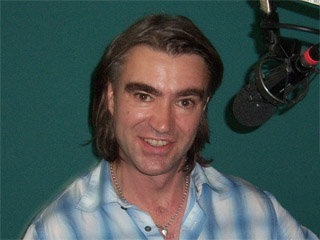 Alex Veness is Senior Lecturer for the
BA (Hons) Painting at Wimbledon College of Arts
.
He is also a London-based artist who exhibits nationally and globally, and has works in a number of private and corporate collections
. Essentially a painter, his work includes a range of other media, most recently a customised camera he's named
Xenon-Eye
. In 2007, Alex was one of the founding members of Class Wargames. Using his Xenon-Eye camera, he has documented his Class Wargames comrades playing
The Game Of War
at public events and private rehearsals.
---
Ilze Black
Queen Mary University of London and artist
Ilze Black is a media artist and producer. She has curated numerous media productions, art events and happenings in and around London during last 15 years. She is one of the co-founders of the innovative new media arts collectives
AmbientTV
and
Take2030
. In 1990s post-Soviet Latvia, Ilze cofounded the seminal art initiative art bureau OPEN. Her projects focus on network populism, free wireless, open communities and transnational society. For five years, Ilze led Waterman's new media art programme and is also an associate of NodeL and
HiveNetworks
. She was the director of
Class Wargames Presents Guy Debord's The Game of War
. Ilze is at present studying for a doctorate in the Media and Art Technology at the
School of Electronic Engineering and Computer Science, Queen Mary University of London
.
---
Fabian Tompsett
London Psychogeographical Association and author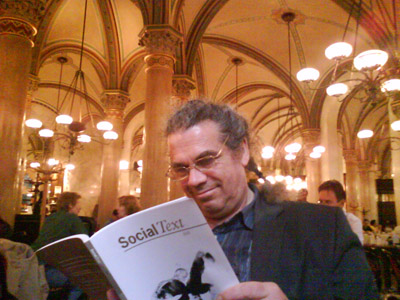 Fabian Tompsett overcame the shortcomings of a bourgeois education by gaining a proletarian education through the London Workers Group. This was accompanied by many years of practical experience working in several Print Co-ops in London during the eighties. During this period he became involved with
Class War
, leaving in 1985. During the nineties he initiated the
London Psychogeographical Association
and collaborated with Alastair Bonnett on
Transgressions, A Journal of Urban Exploration
. He also translated some of the works of Asger Jorn into English. His participation in Class Wargames is a culmination of his interaction with Situationism from a proletarian class perspective.
---
Mark Copplestone
Copplestone Castings and figure designer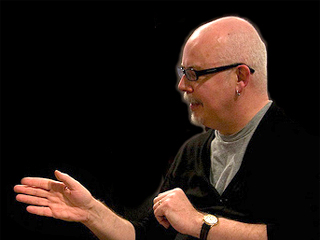 Mark Copplestone was a student of Russian & Soviet Studies at Lancaster University in 1973-7. After training at Goldsmiths College, he worked as a primary school teacher. Deciding that the classroom wasn't for him, Mark tried out a variety of jobs including a short stint as editor of
Tufty Times
for the Royal Society for the Prevention of Accidents. In 1987, he turned his hobby into a career when he was employed as a figurine sculptor at Games Workshop. After working for a number of other manufacturers, Mark set up his own company -
Copplestone Castings
- in 2000. Over the past twenty years, he has created 1,000s of different figures and has acquired an international reputation for his distinctive designs. Mark lives in Birmingham and is currently writing a novel with an eerie fantasy theme.
---
Lucy Blake
Software developer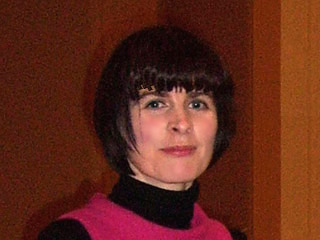 Lucy Blake was a founder member of Class Wargames and designed its first website.
---
Stefan Lutschinger
Lecturer, artist and researcher
Cybersalon
Stefan Lutschinger is a London-based philosopher, game designer, lecturer and conceptual artist. He worked in the creative industries as a digital designer, web programmer and multimedia producer, lectured at SAE International Technology Colleges in Vienna and Zurich and helped to set up the 'Bachelor of Arts/Science (Honours), Web Development' degree programme in partnership with Middlesex University. In 2008 Stefan participated in Cyland Multimedia Lab's artist-in-residence programme in Kronstadt, Russia and was responsible for
Class Wargames' participation in the Cyberfest '08 exhibition at the State Hermitage Museum in St. Petersburg, Russia
. Stefan teaches
Media, Culture and Communications at Middlesex University
, is a guest lecturer in
Art Theory and Art Practise at Kunstuniversität Kassel
and a
Cybersalon
organiser.
---
Elena Vorontsova
World Radio Network and journalist
With background in journalism and radio production, Elena was responsible for translating and dubbing
Class Wargames Presents Guy Debord's The Game of War film into Russian
. Class Wargames salutes the memory of our much missed fallen comrade who died after a short illness in 2012. Ilze Black made this
video tribute
to Elena.
James Moulding
Technologist, air quality activist and game designer
Cybersalon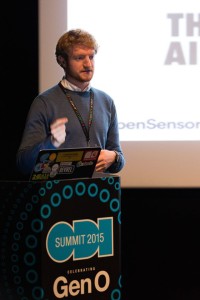 James Moulding is a London-based technologist, game designer and air quality activist. A former student of Richard Barbrook, he designed the boardgame
Imperialism in Space
through Richard's Political Gaming and Simulation's university module, and has since gone on to develop it to a fuller degree with assistance from the Class Wargames group. James has worked in academic and technology circles as a researcher, event coordinator and campaigner at Cybersalon since graduating, and later as a Community Manager for the technology startup OpenSensors. Now he spends his time designing new and inventive ways to monitor and rid our cities of cloying air pollution through his company, AirPublic.
---
---