The Battle of Lviv
Futurological Congress in Lviv/Ukraine
Programming Of The Future
26-28 November 2010
'The official collective genius of France brought to naught by the artful stupidity of a single individual; the collective will of the nation, as often as it speaks through universal suffrage, seeking its appropriate expression through the inveterate enemies of the interests of the masses, until at length it finds it in the self-will of a gangster who makes the parliamentary republic's recess permanent and replace the latter's inscription, Liberté, Egalité, Fraternité, with the unambiguous words: infantry, cavalry, artillery!'
– Karl Marx, The 18th Brumaire of Louis Bonaparte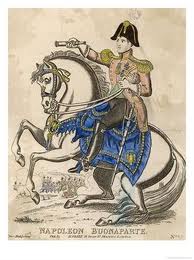 Class Wargames will utilise Guy Debord's 'The Game of War' to re-enact Napoleon Bonaparte's victory over the Austrian Empire at the Battle of Marengo. While Europe's first modern military dictator is still sampling the pleasures of his triumph, we will fast-forward a 100 years in history to his twentieth century alter ego Josef Stalin – the World Spirit on a T34 tank – and reinvigorate ourselves with Anders Fager's Comrade Koba, a card game on the Great Purges.
Further conference presentations:
Dr Richard Barbrook: Imaginary Futures. From Thinking Machines to the Global Village;
The Class of the New.
Stefan Lutschinger: Future and Evolution. A Necessary Contradiction?
The Futurological Congress is an international project with the aim to actualize the problems of understanding, planning and creating the future as depicted in a profound and ironic way by the Lviv born writer Stanislav Lem. It attracts a community of scientists, artists and free creatives (programmers, media activists, curators, culture experts etc.) who are concerned about the topics of future and its programming, controlling, reinterpretation, creation and anticipation.